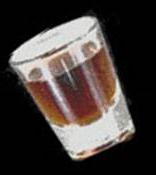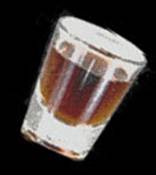 Transformers: Dark of the Moon

Directed by: Michael Bay
Starring: Shia LaBeouf, Rosie Huntington-Whiteley, Josh Duhamel, Tyrese Gibson, and John Turturro
Like any moviegoer, I went into Transformers expecting lots of action and lots of laughs. I certainly got all the guns, stunts, and special effects that an action junkie like myself could ever want. I certainly got the laughs too, but I was still disappointed at the end of the film. A lot is missing from the film that keeps it from becoming a great blockbuster. It simply does not hold up against the original Transformers. Continue reading...

Friends With Benefits

Directed By: Will Gluck

Starring: Justin Timberlake and Mila Kunis

The romantic comedies keep coming this summer. Most of them lack originality and style. Some even lack genuine romance or comedy. Nowadays, they're just counter-programming to big blockbusters like Harry Potter and Transformers. Will Gluck's Friends with Benefits is another one of these unoriginal, unfunny romantic comedies. The romance between Justin Timberlake and Mila Kunis is there, but the laughs are not. Continue reading...
Cowboys & Aliens

Directed By: Jon Favreau
Starring: Daniel Craig, Harrison Ford, and Olivia Wilde
The idea of combining the Wild West and outer space in a film is just so crazy that it could have worked. With names like Steven Spielberg, Ron Howard, and Jon Favreau behind
Cowboys & Aliens
, we should have expected great things from the film. An even better case could be made for the movie given that it's starring Daniel Craig and Harrison Ford. Unfortunately, the film does not live up to its hype and the reputations of the A-listers behind it.
Cowboys & Aliens
is a good idea with great talent — on and off screen — drowned in bad filmmaking. Continue reading...
The Change-Up

Directed By: David Dobkin

Starring: Ryan Reynolds, Jason Bateman, Leslie Mann, and Olivia Wilde

Ryan Reynolds and Olivia Wilde cannot put out a good film this year. Green Lantern and Cowboys & Aliens— films starring Reynolds and Wilde respectively — have been critically panned and have had anything but stellar performances at the box office. For The Change-Up, they bring Jason Bateman and Leslie Mann into their slump. The Change-Up is a heartwarming, wholesome comedy trying to masquerade as a wild, raunchy affair. It fails to really be either. It could have worked if writers Jon Lucas and Scott Moore would have stepped their game up a notch or two. Continue reading...
Final Destination 5

Directed By: Steven Quale

Starring: Nicholas D'Agosto, Emma Bell, Arlen Escarpeta, and Miles Fisher

Great horror films are the stuff from which nightmares are born. They can make the most fearless individuals a bit apprehensive. The terrors in these movies are immortalized on film and in our memories. Bad horror flicks are exactly the opposite. They're the examples that give the horror genre a bad rap. Final Destination 5 is sadly just another bad horror pic that lacks scares, thrills, and any creativity whatsoever. Continue reading...
Don't Be Afraid of the Dark

Directed By: Troy Nixey

Starring: Katie Holmes, Guy Pearce, and Bailee Madison

2011 has not been a particularly great year for horror flicks. There's just been one waste of fake blood after another. Bringing Guillermo del Toro into the horror fold for a run at producing Don't Be Afraid of the Dark was a beacon of hope. His well-documented creativity and unique visuals would have been a welcomed addition to the genre. It was supposed to be the light at the end of the tunnel. After all, del Toro has vividly brought many monsters to life on the big screen in films like Hellboy, Hellboy II, and Pan's Labyrinth. Sadly, my expectations were far from met in Don't Be Afraid of the Dark. Continue reading...
Straw Dogs

Directed By: Rod Lurie

Starring: James Marsden, Kate Bosworth, Alexander Skarsgård, and James Woods

Remakes are a dime a dozen these days in Hollywood. Very few live up to the originals. More often than not, you'll see movies like Poseidon, The Day the Earth Stood Still, and Clash of the Titans as opposed to True Grit, Ocean's Eleven, and The Departed. Unfortunately, Rod Lurie's remake of Straw Dogs falls in the former category, and you'll need to pre-game for this one. Continue reading...
Killer Elite

Directed By: Gary McKendry

Starring: Jason Statham, Clive Owen, Robert De Niro, Yvonne Strahovski, and Dominic Purcell
Catwoman
,
Alexander
,
The Last Airbender
, and the recent movie
Abduction
are among an elite group of action films that absolutely, unequivocally suck. With each of these films, there was a megastar or a lot of hype surrounding the movie, and with each of these films, audiences were sorely disappointed. Clearly, bad action flicks aren't hard to come by. When I heard Jason, Clive, and Bobby D. were getting together for
Killer Elite
, I got pretty excited. Unfortunately,
Killer Elite
gets an all-access pass to the crappy action movies club. Continue reading...

The Three Musketeers

Directed By: Paul W.S. Anderson

Starring: Logan Lerman, Milla Jovovich, Matthew Macfayden, Ray Stevenson, Luke Evans, Mads Mikkelsen, James Corden, Juno Temple, Orlando Bloom, and Christoph Waltz

Every once in a while, I have reasonably high hopes for a film even when I know I shouldn't. When I heard about The Three Musketeers, I thought it had potential to be a sleeper hit. Then, I learned about the cast, a melting pot of lesser known actors and stars who stopped shining on the big screen long ago. Then, the movie got delayed from an August release date to a weekend in late October. When they wouldn't even compete with the crap studios put out in August like The Change-Up, Final Destination 5, and Don't Be Afraid of the Dark, I should've known better. What can I say? I'm a sucker for swashbuckling action. Even though all the signs were pointing in the wrong direction for the film, I was still optimistic. Then, I actually saw The Three Musketeers, and my little bubble was completely deflated. Continue reading...
The Twilight Saga: Breaking Dawn - Part 1

Directed By: Bill Condon

Starring: Kristen Stewart, Robert Pattinson, and Taylor Lautner
I always try to see the best in movies, but sometimes films are just so crappy that they're downright nightmarish. In my first official review of a
Twilight
film, I wanted to give a decent review. I wanted to be nice and not piss off those diehard
Twilight
fans, but the temptation to trash this crappy film is just too great.
The Twilight Saga: Breaking Dawn - Part 1
has quickly become one of those nightmarishly horrible films for me, and I'm going to tell you exactly why. Continue reading...